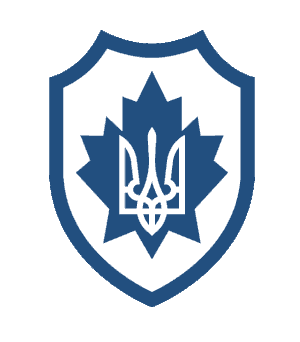 Call to Action
Annual General Meeting and Election of Board of Directors of the Ukrainian Canadian Congress, Toronto Branch
---
At the Annual General Meeting and the Election of Board of Directors of the Ukrainian CanadianCongress, Toronto Branch held on October 14, 2020 a new President and a new Board ofDirectors were elected for the 2020-2022 term, composed of 27 representatives from UCC-Toronto's 66 member organizations.
Newly-elected President, Petro Schturyn, sincerely thanked everyone for their trust -- "It is agreat honour and responsibility to lead an organization like UCC-Toronto. With 66 memberorganizations we are united and excited to work together for the benefit of Canada andUkraine." Petro Schturyn also thanked delegates and guests for their participation.
Board Members: Petro Schturyn (President), Executive members: Taras Bahriy, Lesia Bonk,Taras Antoniw, Marijka Stadnyk, Uliana Tomiuk, Ann Semotiuk; Board members: Javier Aponiuk-Sawicz, Roman Bonk, Nadia Gereliouk-Myndiuk, Nataliya Halych, Paul Horbal, Lila Hordienko, Marta Huta, Alex Jemetz, Petro Kardasz, Max Parkhomchuk, Ivan Pidkowich, Nadia Prokopiw, Nestor Sanajko, Markian Shwec, Luba Slavatynska, Oleksiy Slyepukhov, Irene Solomon, Stefany Stadnyk, Luba Tarapacky, Lesya Winnicki.
Audit Committee: Andrij Tarapacky, Cassandra Prokopiw, Orest Haluszka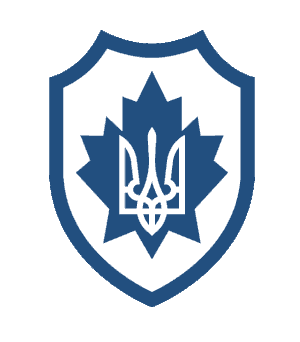 Call to Action
Дворічні звітно-виборчі збори Конґресу Українців Канади, відділ Торонто
---
14 жовтня 2020 р. відбулися звітно-виборчі збори Конґресу Українців Канади, відділТоронто, на яких було обрано нового Президента та нову Раду Директорів на термін 2020-2022 рр. До складу Ради Директорів увійшли 27 представників від 66 складовихорганізацій КУК-Т.
Новообраний Президент Петро Штурин щиро подякував усім за довір'я: "Для мене – цевелика честь і відповідальність очолювати таку організацію, як КУК-Торонто. Маючи 66складових організацій, ми об'єднані та раді співпрацювати на благо Канади та України."Петро Штурин також подякував всім делегатам та гостям за участь.
Управа: Петро Штурин (Президент), Екзекутива: Тарас Багрій, Леся Бонк, Тарас Антонів,Марійка Стадник, Уляна Том'юк, Анна Семотюк; Члени Управи: Хав'єр Апонюк-Савич,Роман Бонк, Леся Винницька, Наталя Галич, Павло Горбаль, Ліля Гордієнко, Марта Гута,Надя Ґерелюк-Миндюк, Олександер Ємець, Петро Кардаш, Максим Пархомчук, Іван Підкович, Надя Прокопів, Нестор Санайко, Люба Славатинська, Олексій Слєпухов, Ірина Соломон, Стефанія Стадник, Люба Тарапацька, Маркіян Швець.
Контрольна Комісія: Андрій Тарапацький, Касандра Прокопів, Орест Галушка.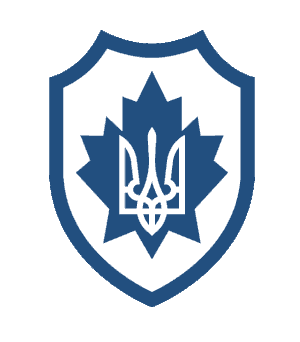 Call to Action
UCRDC presents "A Canadian War Story"
---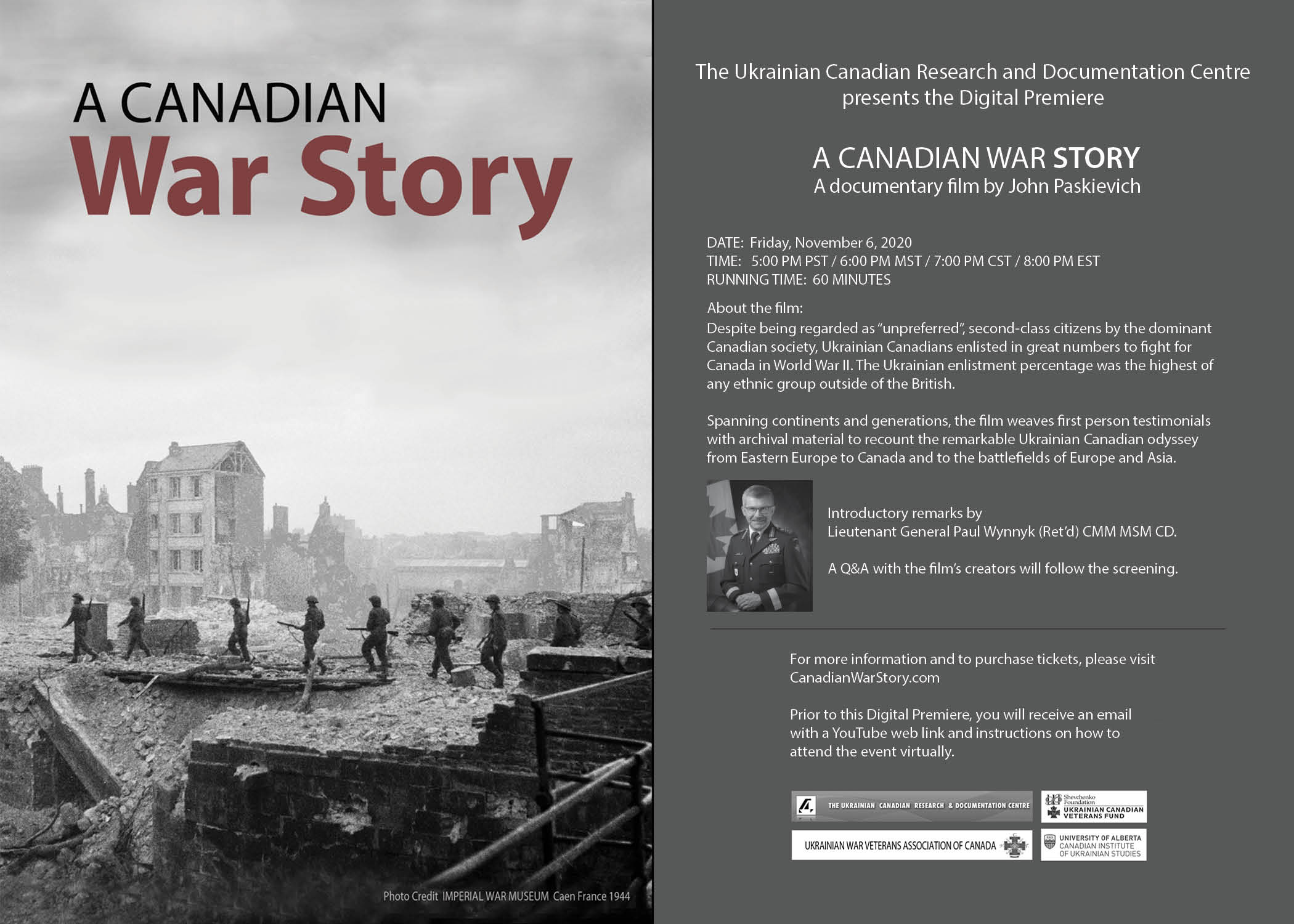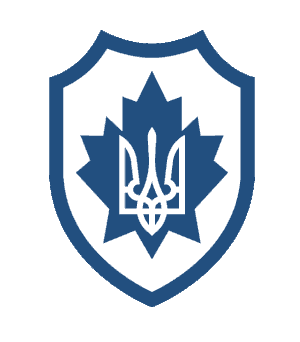 Call to Action
Ukrainian Canadian Heritage Day
---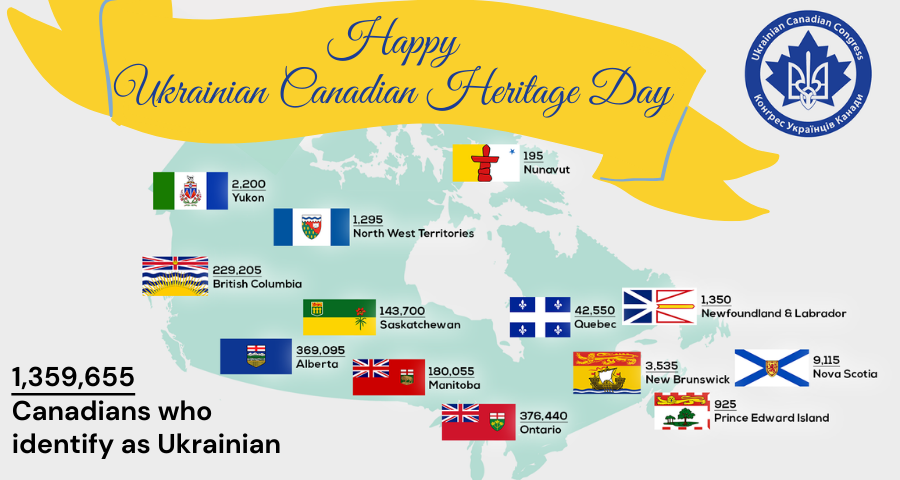 September 7, 2020. OTTAWA, ON. The Ukrainian Canadian Congress (UCC) extends warm greetings to all Canadians on the occasion of Ukrainian Canadian Heritage Day. Вітаємо!
On September 7 every year, Ukrainian Canadian Heritage Day is officially celebrated in Ontario and Alberta. On the last Saturday of July, Manitoba celebrates Ukrainian Canadian Heritage Day.
For over 125 years, Ukrainians have called Canada home - and have made indelible and enduring contributions to the cultural, political, social and economic life of our country - enriching the mosaic of our society.
"Canada is home to over 1.3 million Canadians of Ukrainian descent. Here, we have found freedom and fostered our language and traditions," stated Alexandra Chyczij, National President of the UCC. "On behalf of the UCC, I wish all Canadians a happy Ukrainian Canadian Heritage Day! Многая Літа!"
The UCC is working with Canada's parliamentarians on the establishment of a Ukrainian Canadian Heritage Month. Surveyed by the UCC ahead of the 2019 Federal Election, Canada's national political parties supported the adoption of legislation designating September as Ukrainian Canadian Cultural Heritage Month.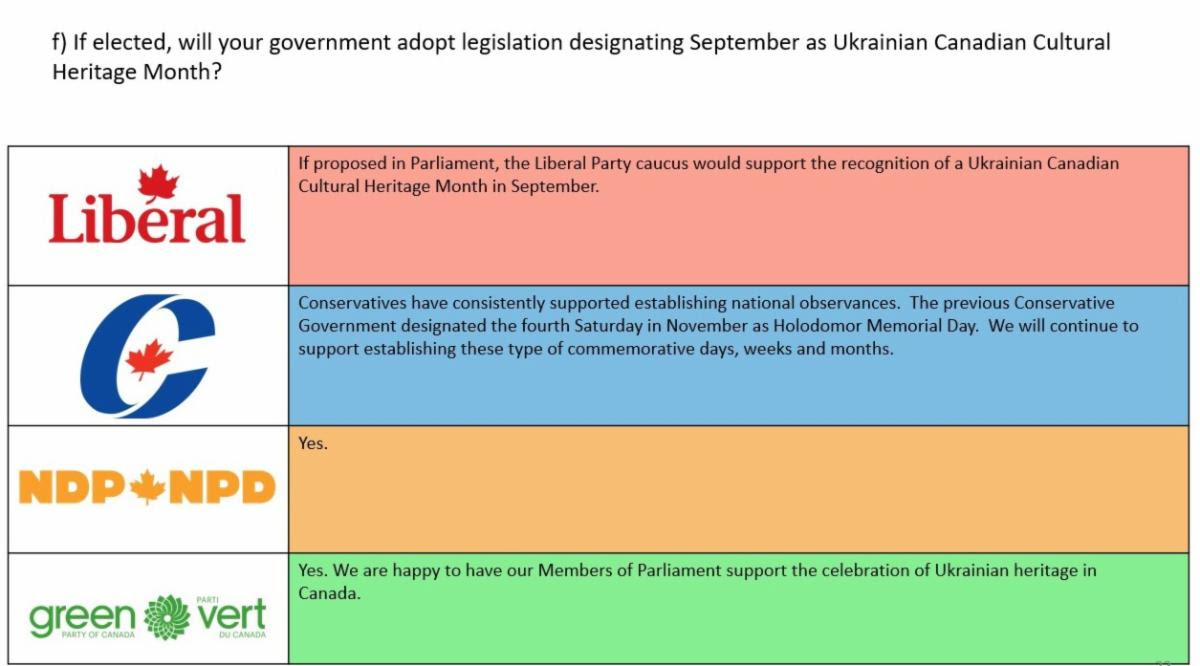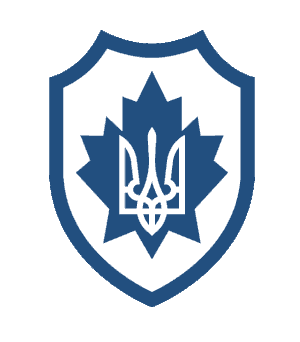 Call to Action
Thank you to our Independence Day 2020 Sponsors!
---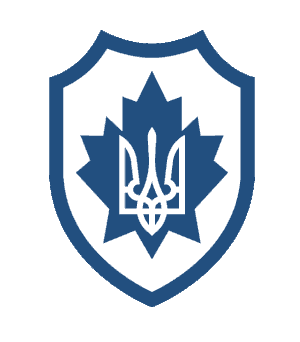 Call to Action
National Holodomor Education Committee participates in 'incorporating genocide education as compulsory learning' in all TDSB high schools.
---
Source: National Holodomor Education Committee
The National Holodomor Education Committee (NHEC) actively participated in helping to incorporate genocide education as compulsory learning throughout Toronto District School Board high schools.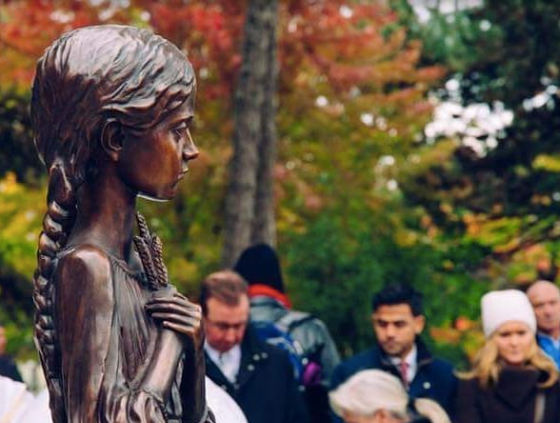 NHEC Chair Valentina Kuryliw submitted a brief supporting the motion written by TDSB Trustees to the Ontario Ministry of Education.
Read the full brief on our website here https://ucc.ca/2020/06/25/ucc-national-holodomor-education-news-release-on-toronto-district-school-board-genocide-education/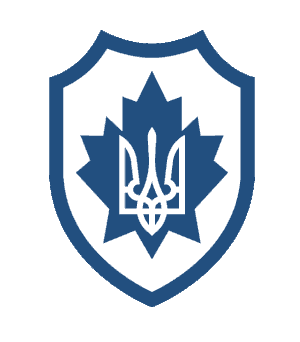 Call to Action
GOVERNMENT ANNOUNCEMENTS - COVID Alert app
---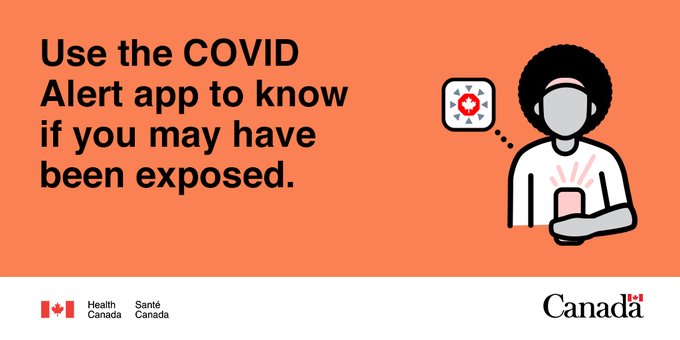 The Government of Canada has launched the COVID Alert app last week.
The app is supposed to inform its users whether their phone has been close to the person, who has later tested positive for the Covid-19 and shared such data.
The app promises to avoid collecting and storing personal data and instead operating based on phone locations as relative to each other only.
https://www.canada.ca/en/public-health/services/diseases/coronavirus-disease-covid-19/covid-alert.html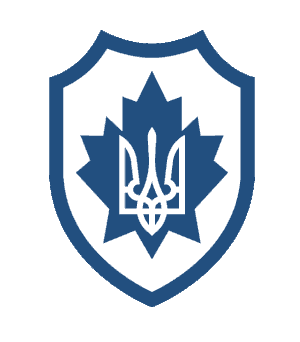 Call to Action
UCC Toronto Office - COVID 19 Updates
---
The UCC Toronto office is operating remotely. All UCC office work, correspondence, community outreach and information will continue, and our UCC Toronto website and social networks will be constantly updated.Kindly email or leave phone messages in our voice mail and we will return your call.
We hope all adhere to the Public Health guidelines and stay safe!
------------------------------------------------------------------------------------
Oфіс КУК-Торонто буде зачинений і працюватиме дистанційно. Вся офісна робота буде продовжувати виконуватися, будуть обновлюватися вебсторінка та інші соціальні мережі, полагоджуватимуться телефонічні дзвінки, електронна пошта.
Пишіть до нас або залишайте вістку на телефоні і ми обов'язково відзвонимо до вас.
Ми сподіваємось, що всі дотримуються правил Громадського здоров'я та залишаються в безпеці!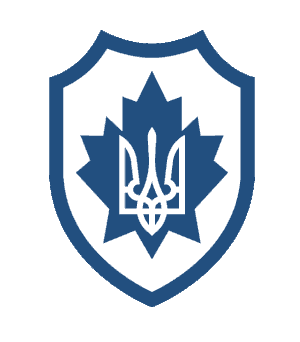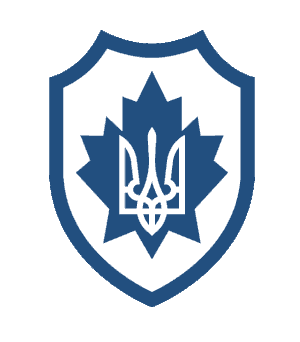 Community Calendar
See the latest Ukrainian-Canadian community calendar for the Toronto area. This calendar includes both member and non-member events.
---